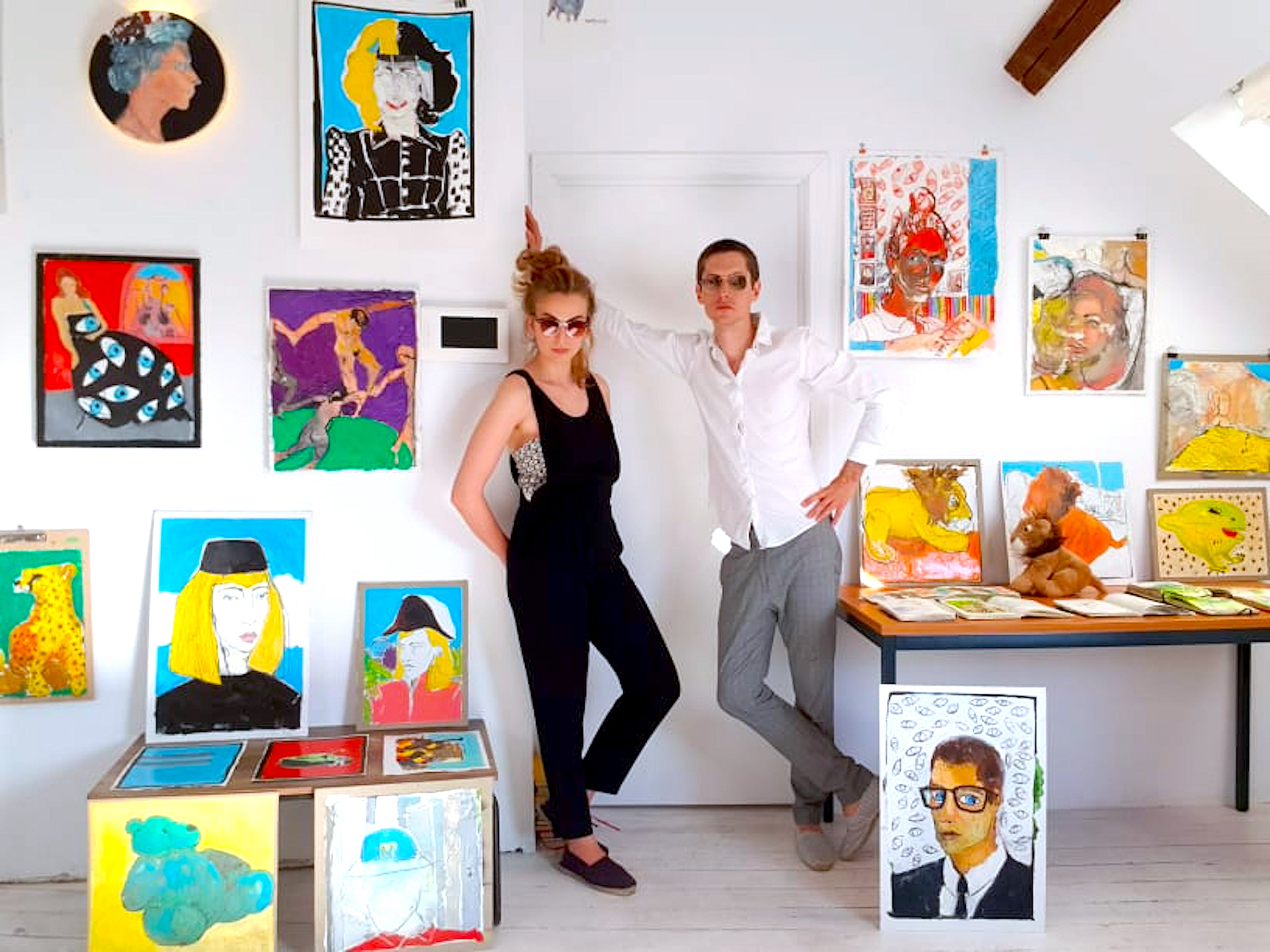 Demo Dema is an art duo currently based in Brussels, Belgium.
We promote a new approach to illustration and image making in the broad sense, at the intersection of art history, fashion, natural history and identity politics.
Our images deal with questions of representation, bringing forward a de-centred approach to art history, fashion, natural history, colonialism and gender identification. As an art duo, we share a journalistic approach to our image making, documenting events both global and personal through drawing, painting and collage making.

We are currently working on a visual history of the 21rst century, focusing on historical events that have happened in our lifetime, and its impact on our personal memories.

Karolina Dema (1995) was born in Częstochowa, Poland, and trained as a painter from age 12. Karolina's work focuses on collective and personal memory through the use of art history clichés. Dema's painting is an exploration of the self, in the tradition of self-representing artists such as Cindy Sherman, Mequitta Ahuja and Marlene Dumas. Dema graduated in Fine Art Painting from Brighton University in 2020.

Virgile Demo (1986) was born in Paris, France. Having lived abroad most of his life, Virgile explores notions of cultural and gender identities, questioning his status as a white male artist, a cliché that has dominated art history to this day. Demo is a graduate of Sciences Po Paris (2011) and Brighton University (2020), where he met Karolina Dema.

Together, we are the founders and tutors of the Drawing Sesh, an online drawing school focusing on overlooked artists in art history. Our classes promote a relaxed approach to drawing and painting, whether it be from life or from images.
Contact us at the following address: demodema.contact@gmail.com